The biggest decision I've ever had to make - deciding the name of my first son. Made me think of this song:
"I am sorry to write such a long letter. I didn't have time to write a short one."
Variously attributed to Mark Twain, Voltaire, Proust, Pliny the Younger…
Went out exploring the new area on my bike for the first time and ended up riding along what used to be Brooklands racetrack:
Looked pretty dicey, with a nice drop over the top of the bend for the cars of the time: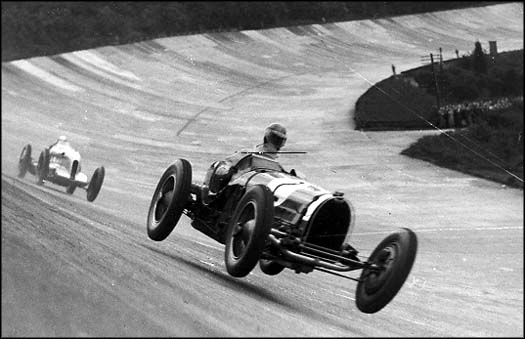 Just looked at my first post and realised that 75% of it is a picture and half of the words were written by somebody else.
Ah well.